Social Service: Helping Others
Your Social Service score reflects how important helping others is to you, be it helping them practically, physically, emotionally, spiritually, financially or any other way! If you have a high Social Service score, you may be motivated by feeling you are making a difference for individuals or society in general and you probably really care about "making things better"
For example:
If you are working as, say, an Accountant, you will be motivated by making things better for your clients (and their employees)
If you work as a manager, you will find it easy to invest time in your staff: not only to make the business run better, but for their own sakes
Your choice of clubs or leisure activity probably involve working with others for the common good – or for the benefit of some identified disadvantaged group.
If your Social Service score is low, you will still be more than willing to help other people, but may find dealing with this quite exhausting. You'll probably need to work in settings with a clear bottom line proposition, not just "improving the lives of other people" in an unquantifiable manner.
Those with a high social service score may enjoy:
Volunteering
Charity fundraising
Helping at Old People's Home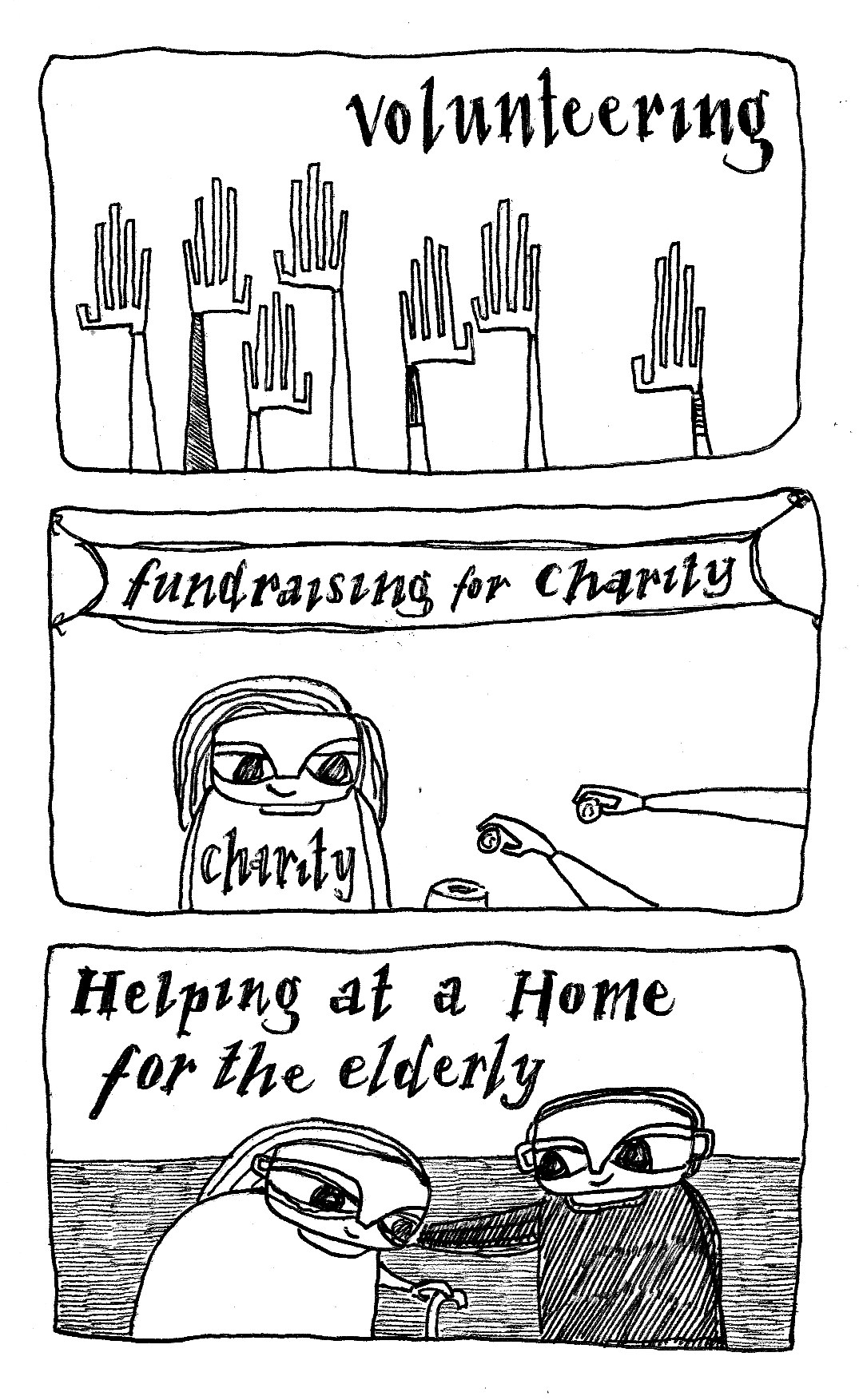 Artwork by Claire